Front Page: Portal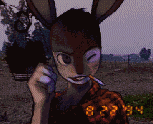 This is basically a remix of my site, with pages shown in a different context. Call this a history inspired art project. You think I'm nostalgic for this stuff? This is archeology! Have you ever tried deleting all the css on a page until it looks like Internet Explorer 1.0? That's how this thing started, I'm telling you.
[Booker T. & the M.G.'s - Green Onions] 0:00

〇──────

2:57

↺

|

◁

II

▷

|

♡
Love and Rainbows

Essays, firsthand accounts, psychedelic colors, and more...

Essay about being gay

A year of thoughts, edited down.

A look into the popular victim-of-the-week style of preaching.

I guess I haven't actually written that much about the subject, nothing presentable. Miles of unedited babble. Some dreams perhaps. Meanwhile here's a page I found on actual GeoCities.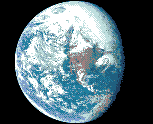 Space, Astronomy, Sci-fi

Pictures, dreams, fansites, and more...

You can also check the site for sci-fi related links or fansites.
Notebook Pages

Computer interfaces, analog TV, game and film reviews, and more...

GUI Philosophy

What's the difference between a good computer interface and a bad one?

The search for things that stands out.

Putting old CRTs to good use.

You can see a list of everything else I've written here.

Credits

credits

GIFS from GeoCities are basically impossible to source.
- About this website, Extra pages, What's new around here?


Your site requires an 800x600 monitor? Do I look like I'm made of money?!
1998-2023 slimysomething, contact